Business Card Designing Software
Now don't waste time and money to purchase business card from market as you have the option to design and generate high quality photo business card with the help of simplified business card maker software? Card maker application provides advance technology to design and print high quality and dynamic business cards. With the helping hand of business card maker software, you can create colorful and customizable visiting card with image designing objects.
Business Card Designing Software provides interactive support to create multiple copies of great looking business visiting cards using data set series generating options. Professional looking card creation program with option of color and background settings is capable to create business specific cards that provide information in accurate manner.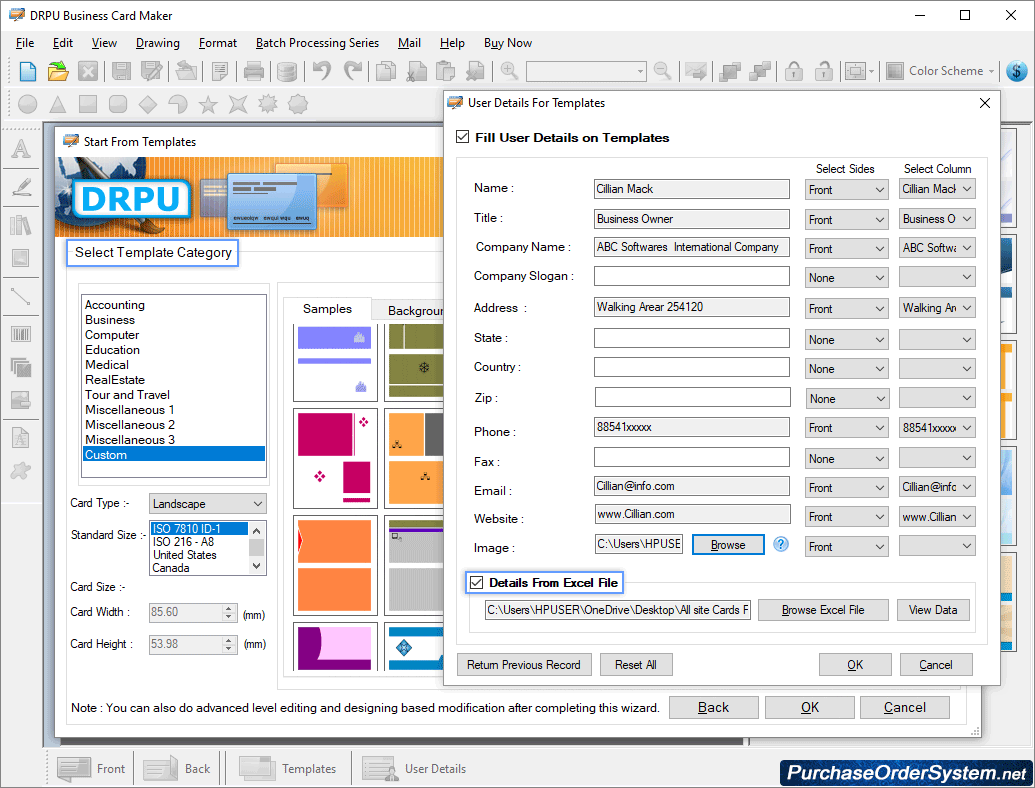 Professional business card software is applied to create and design photography business cards in cost effective and efficient way. Card creation process is applied to create colorful industrial specific cards with solid color, gradient color, image and style setting in few simple steps.
Don't need any specialized skill to operate the software for creating stylish and attractive business cards in cost effective way.
Software Features :-
Business card maker software is simple and easy to use.
Business card software supports image designing objects to create customized and colorful business cards, visiting cards and company cards.
Business card designer software with option font, color and image settings is used to create stunning and attractive cards in perfect way.
Business card creating application creates new card or provides option to edit existing cards in efficient way.
Card design software provides the option to create new card using blank/wizard format in efficient way.