Employee Tour and Training Management Software
Highly successful and simple to operate Employee Tour and Training Management Software works as human resource software to schedule company staff members tour and training activities in professional style. Technically advanced employee's training schedule software supports to manage tour details and training schedules for any company standard with professional approach.Advanced tour manager program useful for HR representatives, managers, company training administrator, department of employment training and others, software users does not require any prior technical knowledge or professionals skills to operate it.
What can software do?
Employee training management software easily manages multiple company Employees tour and training details at one place.
Tour and travel management software schedules staff tour and training management requirements as per required.
Tour and travel planner program helps you to plan and manage tour and training for employees.
Employees training program software generates various types of employee report, tour and training report, company report with flexible print settings.
Tour management software easily generates tour and training pass for employees going for tour and training.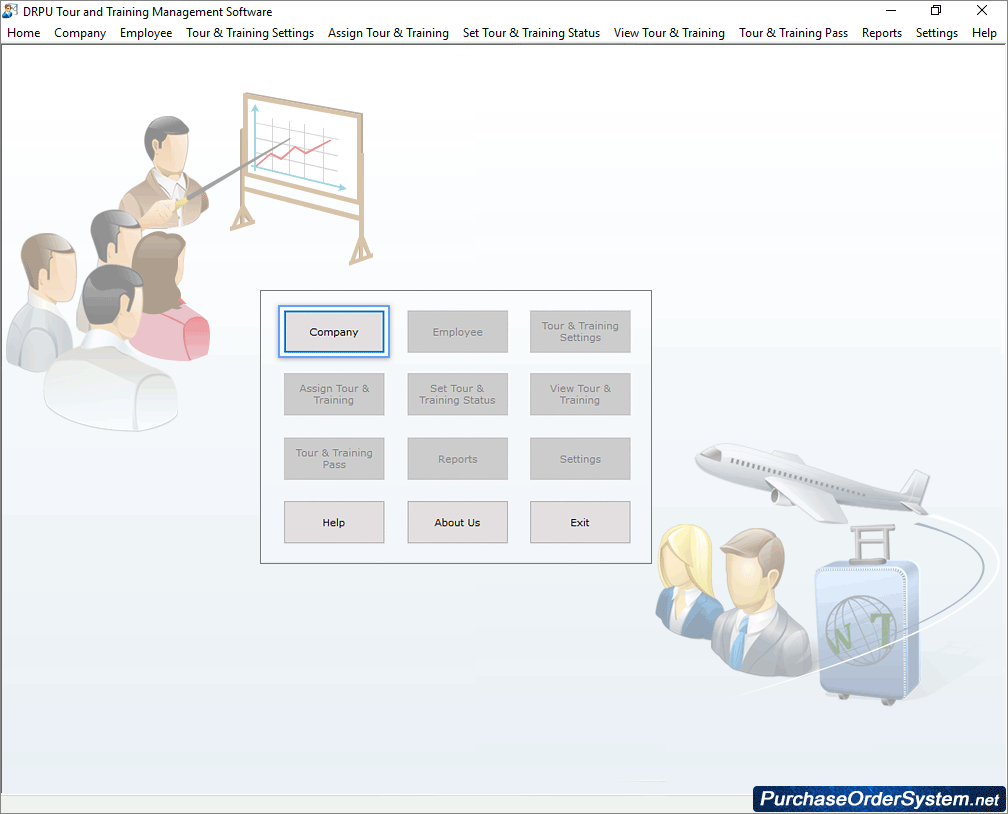 Other Software Features :-
Tour and travel manager software provides data connectivity feature to connect selected company database records to view and edit its information.
Corporate training management software is password protected such that unauthorized users cannot access it.
Employees training management program provide advance option to backup and restore selected database in case of accidental data loss events.
Administrator can permit his/her co-workers to access the software with limited rights.
Tour and Travel software easily automates management of training process of your employees.
Travel and tour software saves time and reduce errors while preparing tour and training time-table.