Greeting Card Designing Software
Greeting Card Designing Software is applied to create and design nice looking and attractive greeting cards in different shapes including rectangle, ellipse and rounded rectangle etc. Professional looking greeting card creation software with option of image designing objects is capable to fabricate customized greeting cards.
Card maker program provides advance functionality to produce colorful and own style of greeting cards with option to modify font, color, image and background setting options of software. Software is useful to design greeting cards for various special events including Birthday, New Year, Christmas, Welcome, Invitation, Thank You, Valentine day, Rose Day, Marriage Anniversary, Religious Celebration, Easter, Father's Day, Mother's Day, Teacher's day and more, so you can use card designing software to create different types of cards in different size and shape.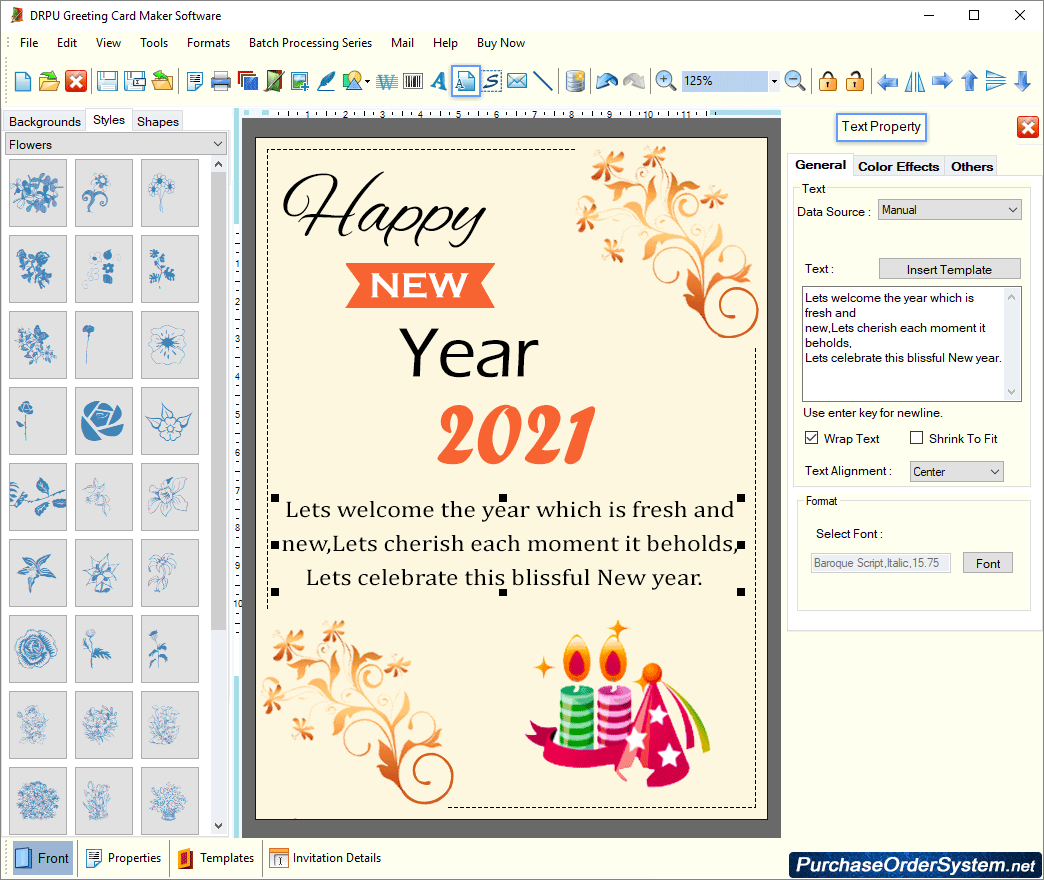 Greeting card software is helpful to create stylish and nice looking cards for brother, sister, mom, dad, friends, family members, teachers, relatives, husband, wife, Spouse, and others in cost effective and well organized way.
Greeting card maker software is helpful to create greeting cards at any time in easiest way. Company recommended you to download free trial version from website to understand the working feature and functionality of software. Place order to download licensed version of greeting card maker software.
Software Features :-
Greeting card maker software is simple and easy to use.
Greeting card design software is helpful to create personalized greeting cards with use of variety of image designing tools.
Best greeting card software is applied to create and design colorful cards using advance software color settings in simplified way.
With the option of data set series generating options, you can fabricate numerous greeting cards in few mouse clicks.
Software is helpful for novice users as well as specialist users to create superior quality cards without any specialized skills or technical knowledge required.